FREE GIFT OVER $40 & FREE SHIPPING OVER $50
Salt by nature is full of great minerals such as magnesium, zinc, calcium, potassium and iodine, among others. These minerals offer many therapeutic benefits including relaxing the muscles in your skin. These natural soaps are also incredibly anti-bacterial (kills odor) and will leave your skin extremely moisturized. Very mild/neutral, refreshing scent which is easy for everyone.
Why salt soap is good for your body & your mind?
Doesn't dry out the skin: Where other bar soaps are foamy (and usually dry the skin), salt soaps are creamy. They exfoliate and detox while soothing and healing your skin, they regulate the production of oils and help many skin conditions (eczema, acne, psoriasis).
Reduces stress & anxiety: Salt induces relaxation and is used in aromatherapy. Relax as you shower: just let the minerals help you clear your mind and release the stress from the day or reduce the anxiety for a new day. Salt soaps benefit sleep quality.
Helps with muscles and body pains: Whether you feel your body sore, your muscles stiff, your joints in pain, using a salt soap daily will help. It also reduces inflammation in the legs and water retention.
7oz per Bar
Ingredients: Aqua/Water/Eau, Sodium Palmate/Sodium Palm, Kernelate/Cocoate, Glycerin, Sea Salt/Sodium Chloride, Butyrospermum Parkii, Shea Butter, Parfum/Fragrance, Lauryl Glucoside, Titanium Dioxide (CI 77891), Sodium Citrate, Tetrasodium Edta, Tetrasodium Etidronate, Olea Europaea/Olive Leaf Extract, Magnesium Carbonate, Citric Acid, Potassium Sorbate, Sodium Benzoate, Xanthan Gum.
Made with mostly natural ingredients

Moisturizing

Soothes & heals

Exfoliates detoxes

Regulate oil production

Silk texture

Helps with stress & body pain

Perfect gift for someone you don't really know
How to use?

Wet your skin and the soap thoroughly with warm water. Rub it in your hands or directly on your skin to create a lather and enjoy the benefits of this creamy salt soap while. Rinse your body thoroughly with warm water, making sure to remove all the soap residue.
Good for all skin types, especially sensitive.
Can I use it on my face?

Yes, you can. This soap is very gentle and won't cause breakouts or dry out your skin, unlike most bar soaps. However, we recommend using a face wash or cleansing oil for your face for hygiene reasons. Bar soaps can harbor bacteria and other germs, especially if they are left sitting in water. While bar soaps are perfectly fine for the skin on your body, they may not always be the best choice for your face.
How to recycle?
The soap comes in a 100% recylable carded box, put it in your recycling bin. Whereas the soap will just dissolve when you use it. Plastic-free: WE LOVE IT (learn more about sustainability with our salt soap)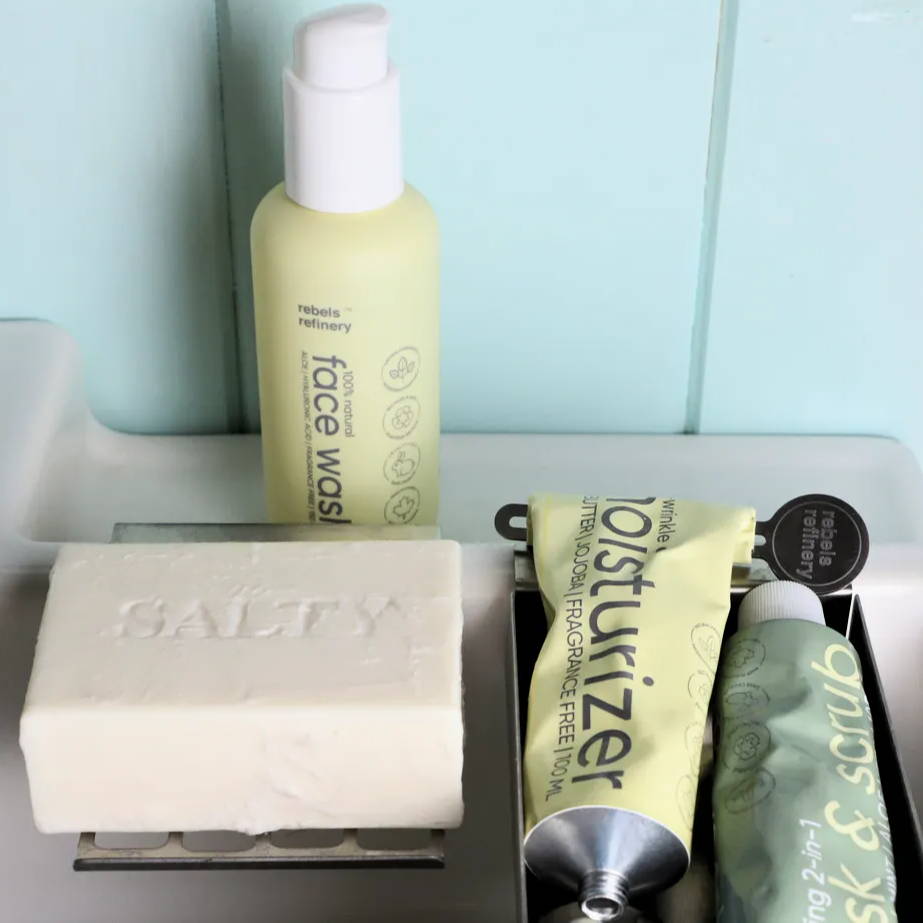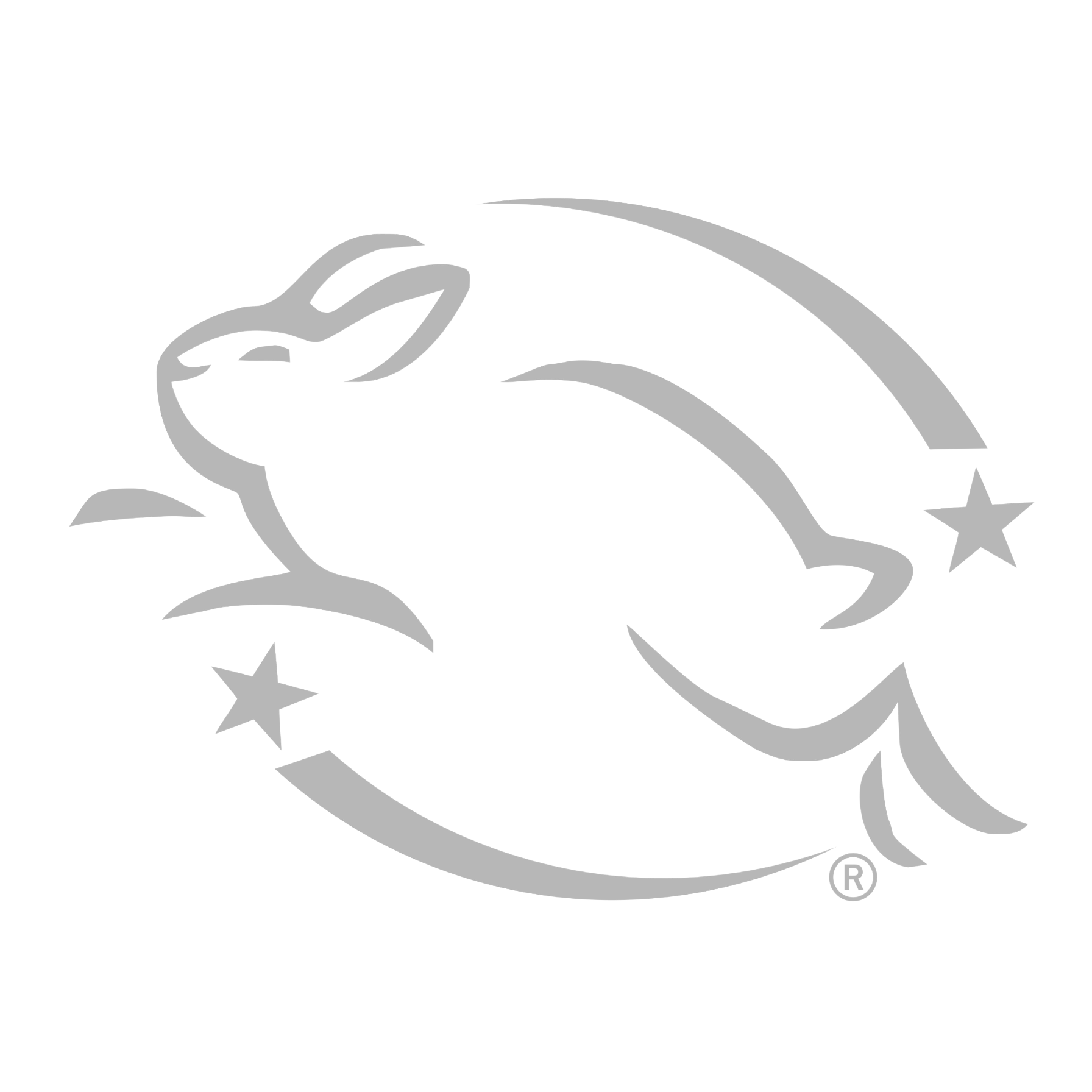 All of our products are 100% tested by us, our team and chemists; humans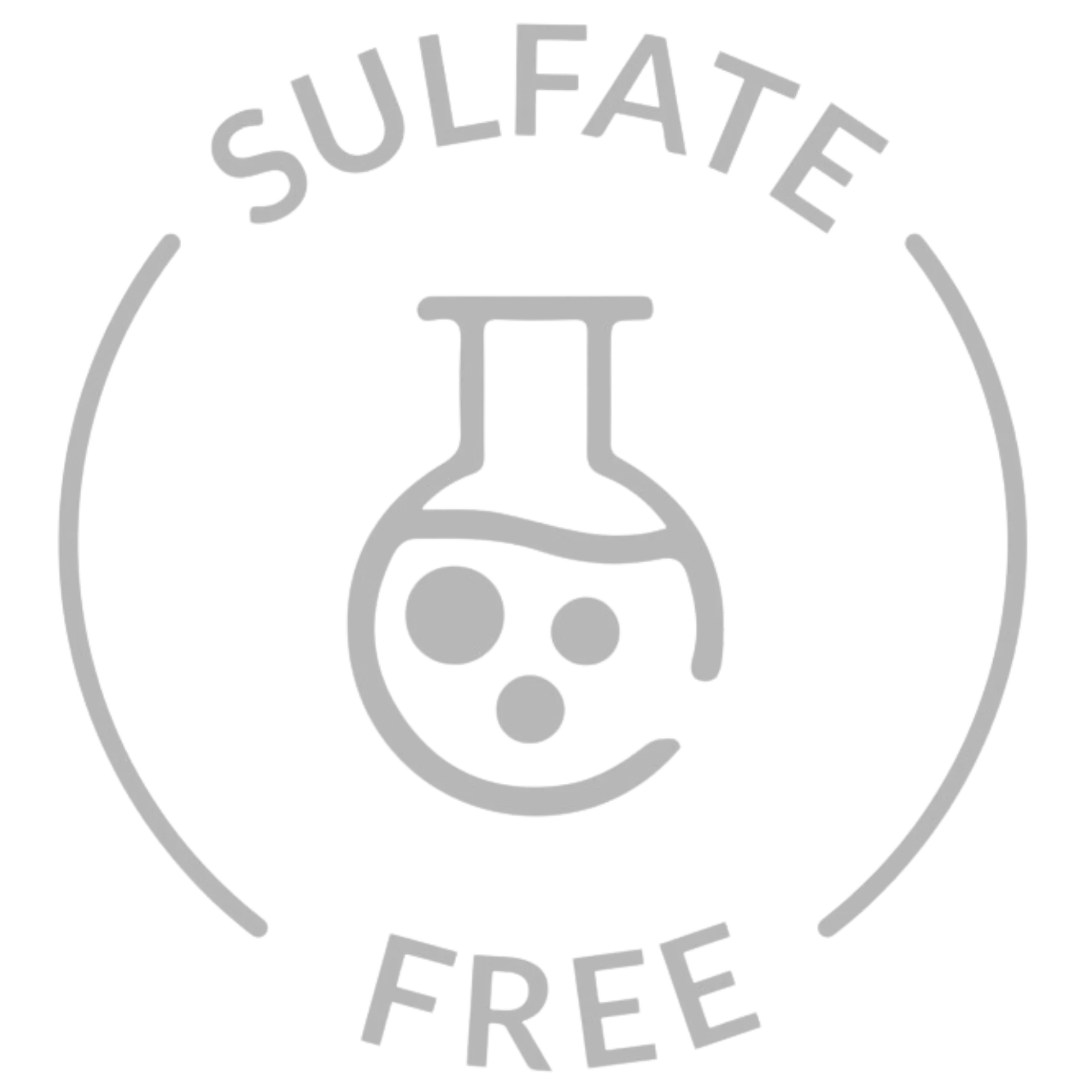 Gentle on your skin and the planet. Won't srip your skin & polluate our oceans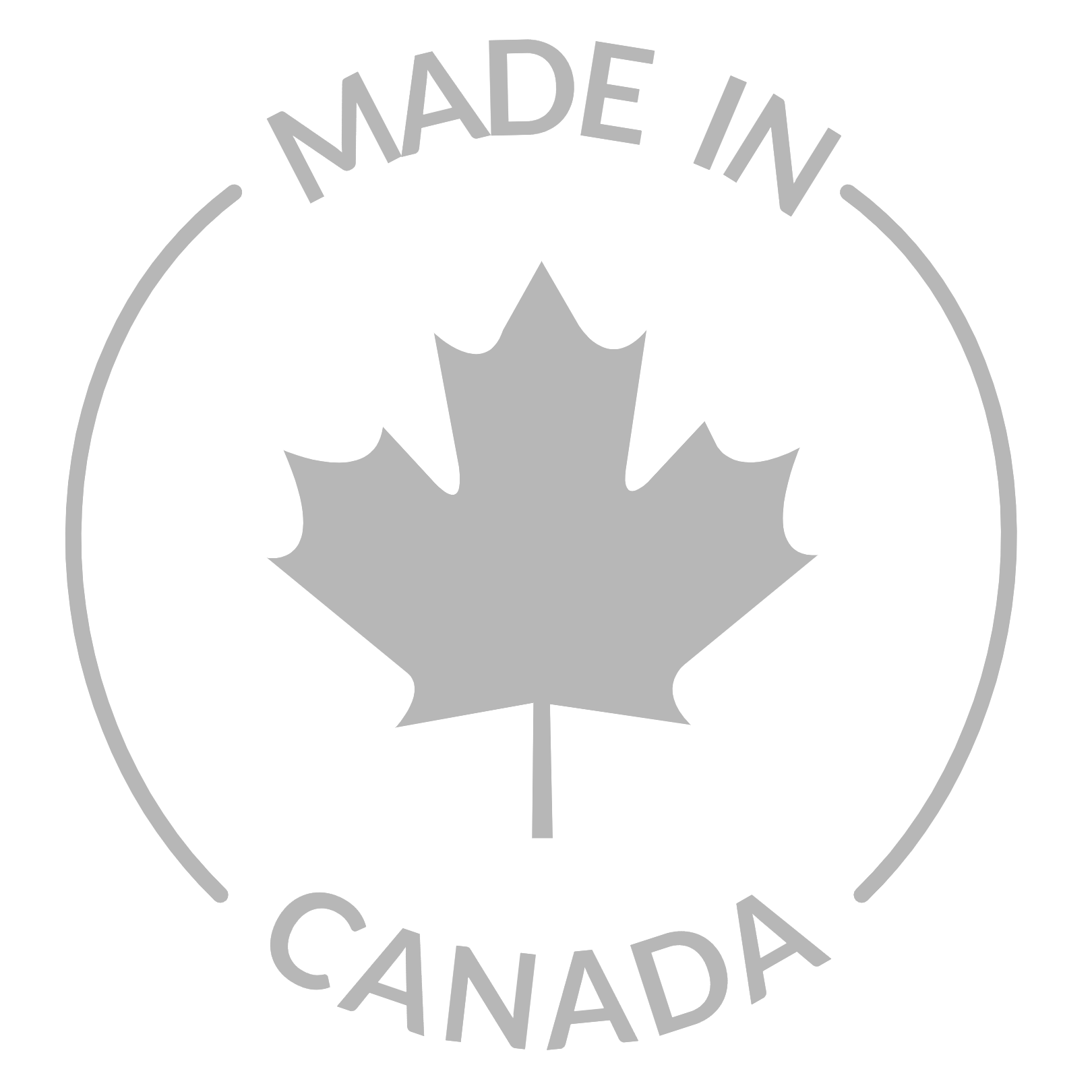 Our products are all made within Toronto and the GTA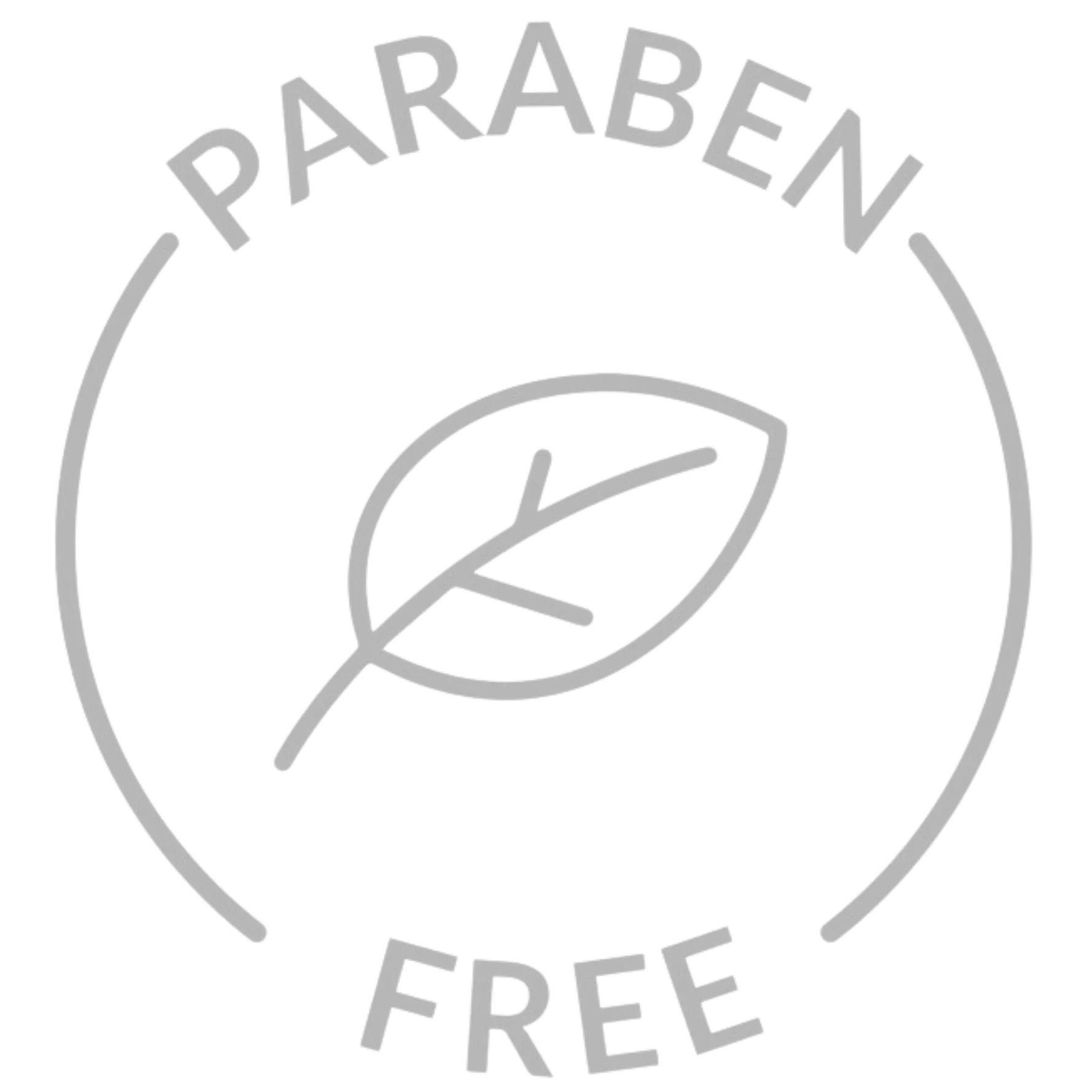 Take care of your body. Free from harmful preservatives
Want to opt-in for a more sustainable routine?
Bar soap over body wash is one of the more accessible switches to make and will make a huge impact.
🌿 It uses less or no plastic packaging (comes in 100% recyclable packaging)
🌿 It takes up to 5 times more energy (& a lot more water) to produce liquid soap than a solid soap bar.
🌿Bar soap saves energy in transportation, and its overall carbon footprint is way smaller than liquid alternatives. It is smaller and lighter due to its waterless formula.
🌿We will go through a body wash faster, making the bar soap environmentally and economically more attractive - especially our salt soap, similar to a brick.
WHAT ELSE?
Our bars are pretty big, so feel free to dissolve the bar into your bathtub for 5 minutes and enjoy all the benefits of the salt without bath salt. You will get out of the bathtub, relax, and cleanse with a skin mineralized and soft. 🛁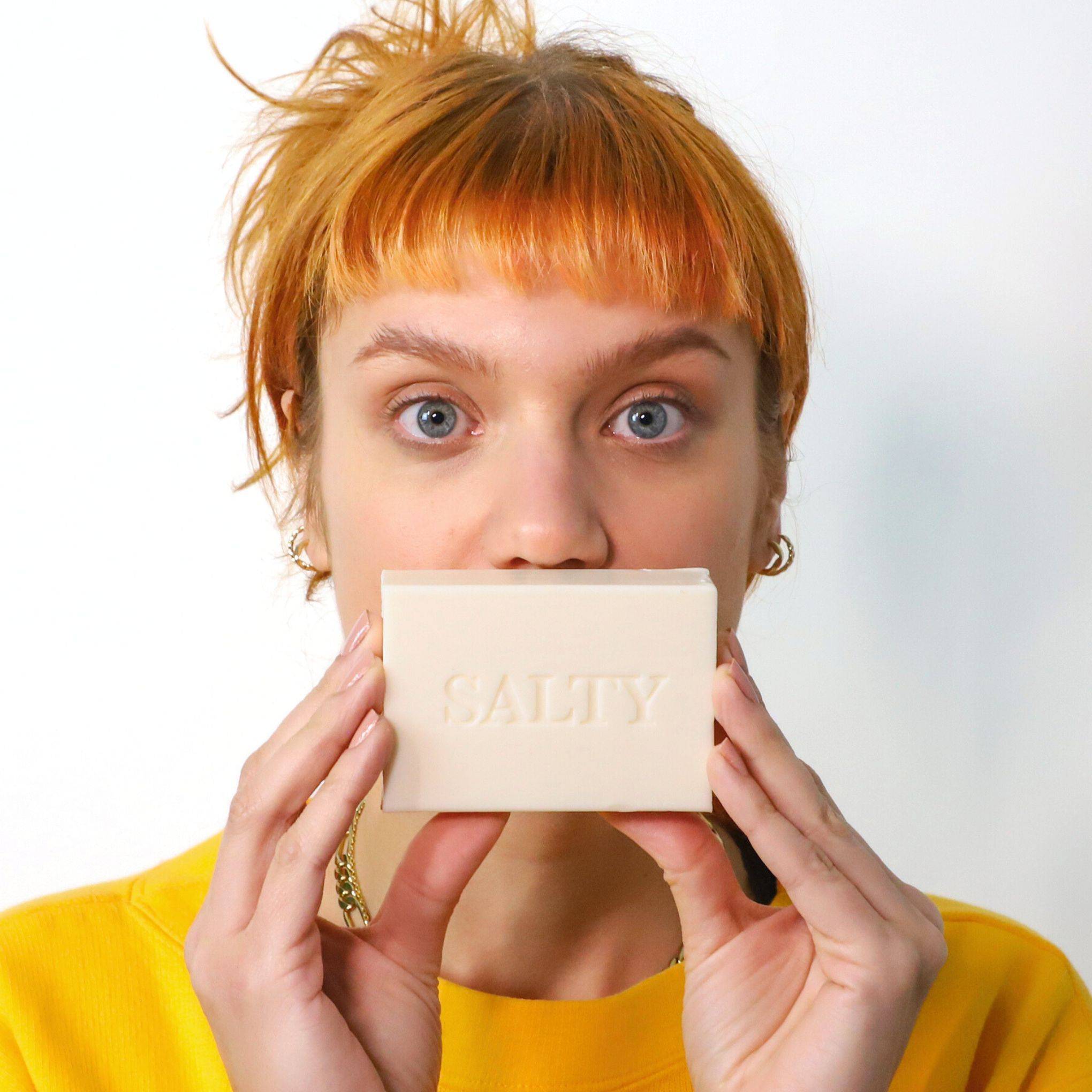 So Impressed!
"I used to use bottled shower gel but wanted to reduce using plastic packaging so gave this soap a try. 😻 I'm hooked! It doesn't strip your skin of moisture at all and smells amazing!! ❤️"

Love love love it!
"This is by far the best soap bar I have used. It feels luxurious and creamy on skin and it has a mild and pleasant scent. I was originally going to try out one and gift the other 2 but now I'm keeping all of them! I also feel like it's longer lasting than other soaps I've used."

Now my favorite soap!!!
"I threw away all my other soaps! I love bar soap because it leaves the bathroom smelling so fresh. This soap surely fits the fragrance bill! Plus it lathers up so creamy. I use it on my face and all over my body! It does not dry out the skin! I love everything about it! You all have a great product!!!"

Shop the GET IT ALL Bundle
Get yourself a new natural routine and get it for a better price.