BACK-TO-SCHOOL bundle
40% OFF
No one wants to show to a new school year unprepared. Feel fresh, safe and great about yourself with our new 40% back to school bundle. Even if you dislike school, you'll love your new self care regimen.
Scroll down for more details.
Orange/teal includes: cotton bag, orange ice cream lip balm (orange dreamsicle), biodegradable wipes, teal pineapple lip balm (keylime), clear refillable pineapple hand sanitizer (Japanese peppermint oil), teal stick lip balm (summer citrus).
Pink/purple includes: cotton bag, purple ice cream lip balm (lemon meringue pie), biodegradable wipes, pink pineapple lip balm (strawberry-mango), pink refillable pineapple hand sanitizer (grapefruit), pink stick lip balm (wildberry).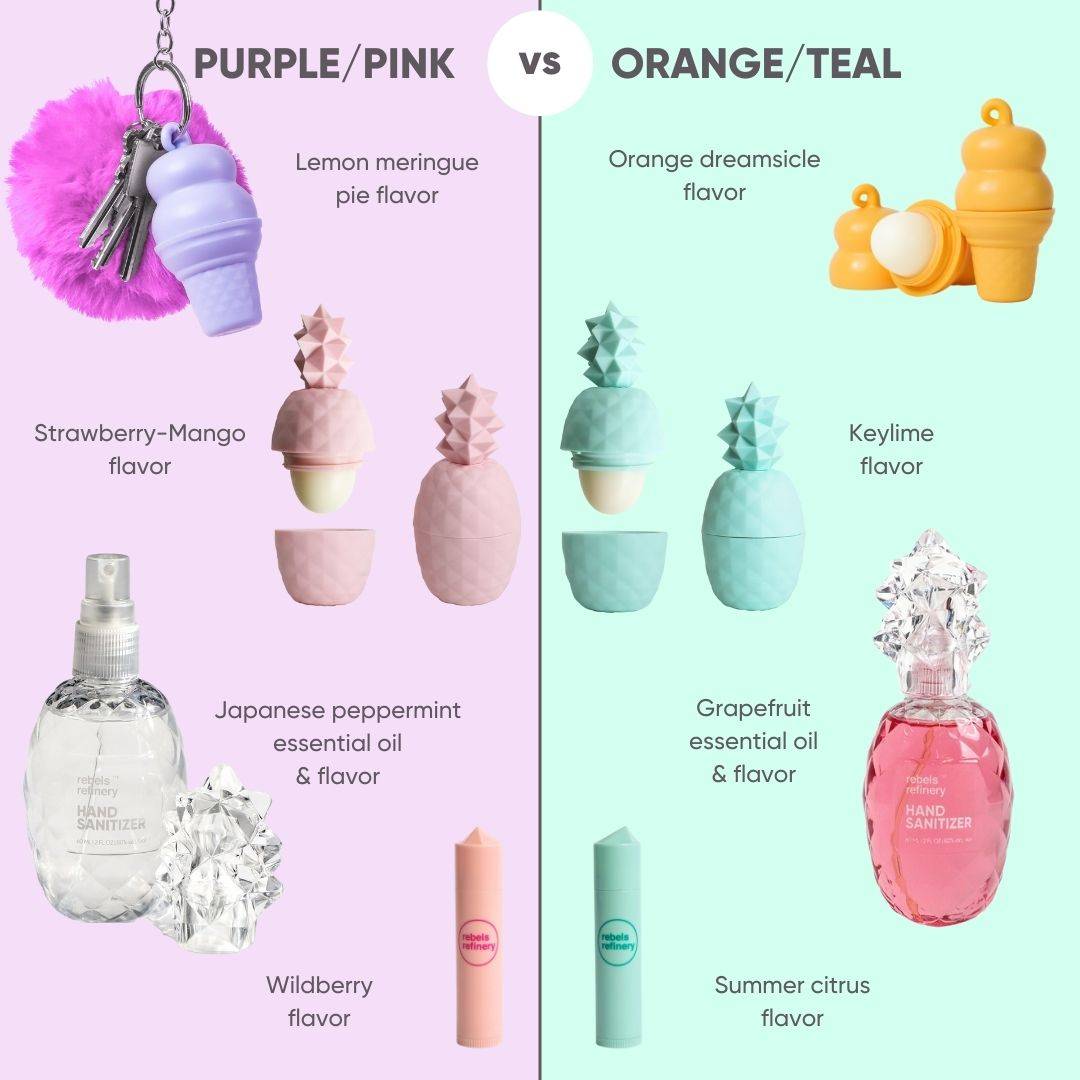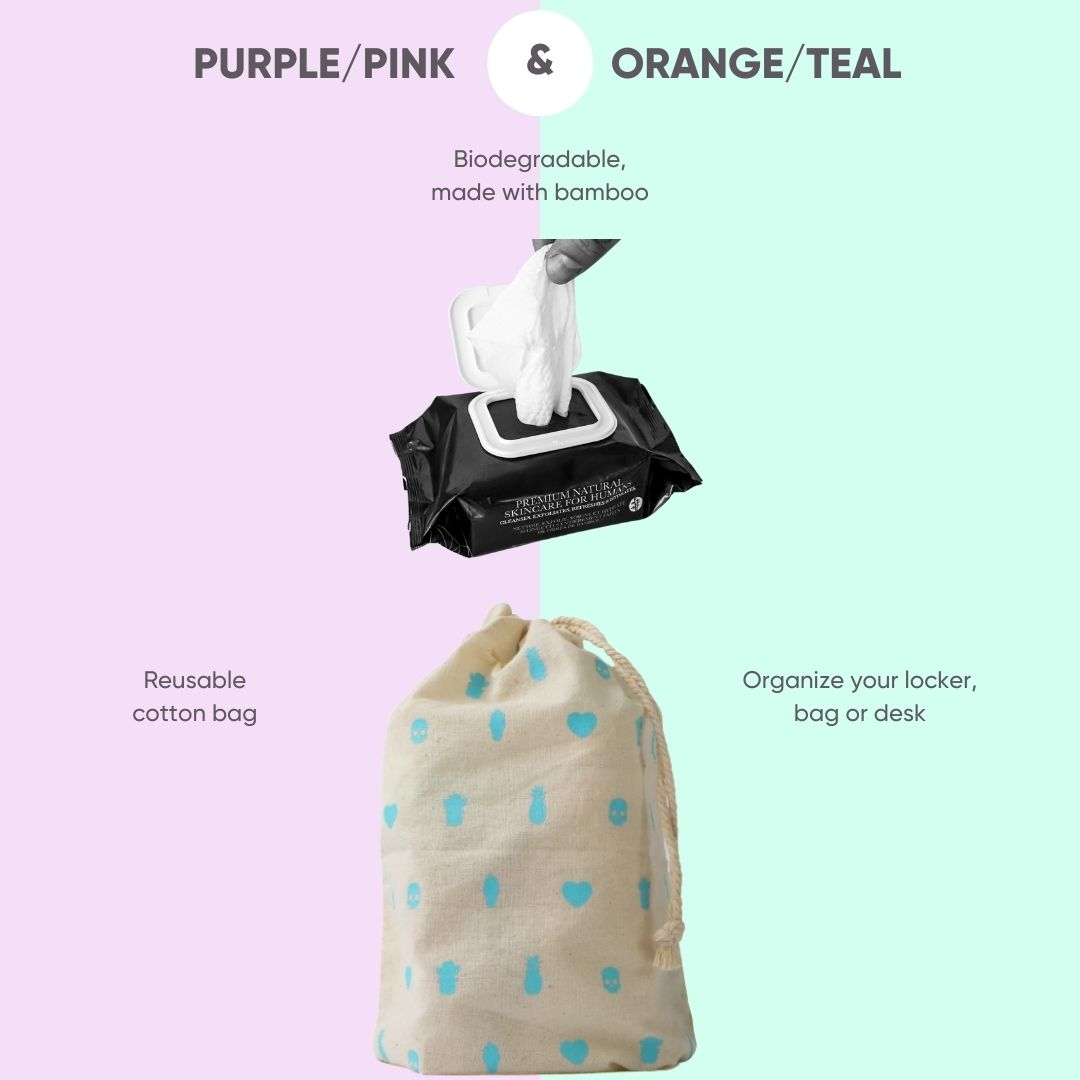 Average rating over 4.9/5
OUR CUSTOMERS LOVE OUR PRODUCTS
Perfect!
Good little spray bottles, sprays a good amount but not too much, and a really nice scent.
- Sabrina.
ONE OF MY FAVOURITE LIP BALM
I love this so much that I ALWAYS have it with me (with my keys). It's almost time to buy my next batch lol. I love the colour and the smell !!! Perfect gift as well - the package is always so cute (5 stars to the team too!)
- Edna S.
WOW
This product totally delivers. My face has never felt cleaner with a face cloth. Great product!
- Chrissy.
SHOP OUR BACK TO WORK BUNDLE
SHOP BACK TO SCHOOL SELECTION
Subscribe to the newsletter, get 15% off your first purchase and follow our brand's growth, our limited editions and sales.