FREE GIFT OVER $40 & FREE SHIPPING OVER $50
Unleash the power of oil cleansing. Meet our incredible 100% natural cleansing oil - a way to gently remove makeup, soothe sensitive skin, and reduce breakouts. Good for all skin types,

even

sensitive. VEGAN.
The key to the effectiveness of oil cleansing is simple: oil dissolves oil. When the cleansing oil is massaged into your skin, it helps dissolve excess sebum, the oily substance produced by glands on your skin. This helps to clean out clogged pores, like blackheads and whiteheads, and remove any buildup that may be contributing to breakouts.
Indulge in a nightly self-massage ritual with our cleansing oil and experience a moment of relaxation with the soothing scent of natural essential oils. This unique formula cleanses your face deeply without stripping your skin, leaving it feeling refreshed and rejuvenated. When you wake up in the morning, be prepared for a skin revelation - it'll be so smooth and radiant, you'll feel like you've just won a beauty jackpot!
Cleaning your face with oil might seem counterintuitive, but it's actually one of the best things you can do for your skin. Our unique blend of avocado, jojoba, and other antioxidant-rich oils work together to dissolve impurities, unclog pores, and remove dead skin cells, pollutants, and even the toughest makeup, including stubborn mascara. The result is skin that is soft, clean, refreshed, and glowing with health.
Learn more about the key ingredients.
Fragrance-free products are ideal for sensitive skin as they minimize the risk of skin irritation and allergic reactions. Our moisturizer is carefully formulated with only the gentlest ingredients to soothe and hydrate your skin, without any harsh chemicals or fragrances that could cause redness, itching, or breakouts.
Say goodbye to harsh cleansers and hello to gentle, relaxing & nourishing cleansing that brings out the best in your skin.

60ml - 2.03 fl OZ
Ingredients: Avocado Oil, Sunflower Oil, Grapeseed Oil, Jojoba Oil, Raspberry Seed Oil, Vitamin E, Rosemary Leaf Extract, Essential Oil Blend (Lavender, Lemongrass, Mandarin, Patchouli, Geranium Egypt, Ylang Ylang, and Juniper Berry Essential Oils.)
VEGAN
How to Use?

Apply to dry skin. Use your fingertips to gently massage the oil into your skin for 30 to 60 seconds to remove impurities like makeup and dead skin cells and allow the oil to penetrate. Then rinse gently with a warm, wet face cloth or a Rebels Refinery reusable cotton pad. If you'd like to keep some oil on your face for a little nighttime hydration, simply rinse with warm water.
Fan of double cleansing? (there is no wrong answer, just pick a side and click here).
How to recycle?
The dropper goes into the garbage. Rinse the glass container well before putting it in the recycling bin.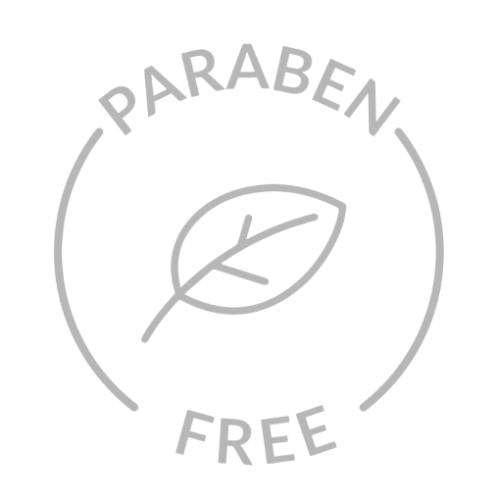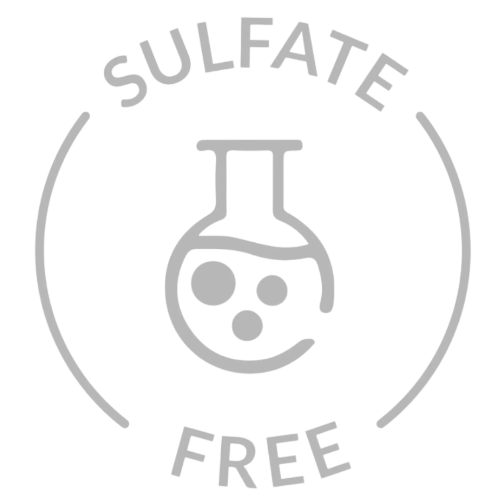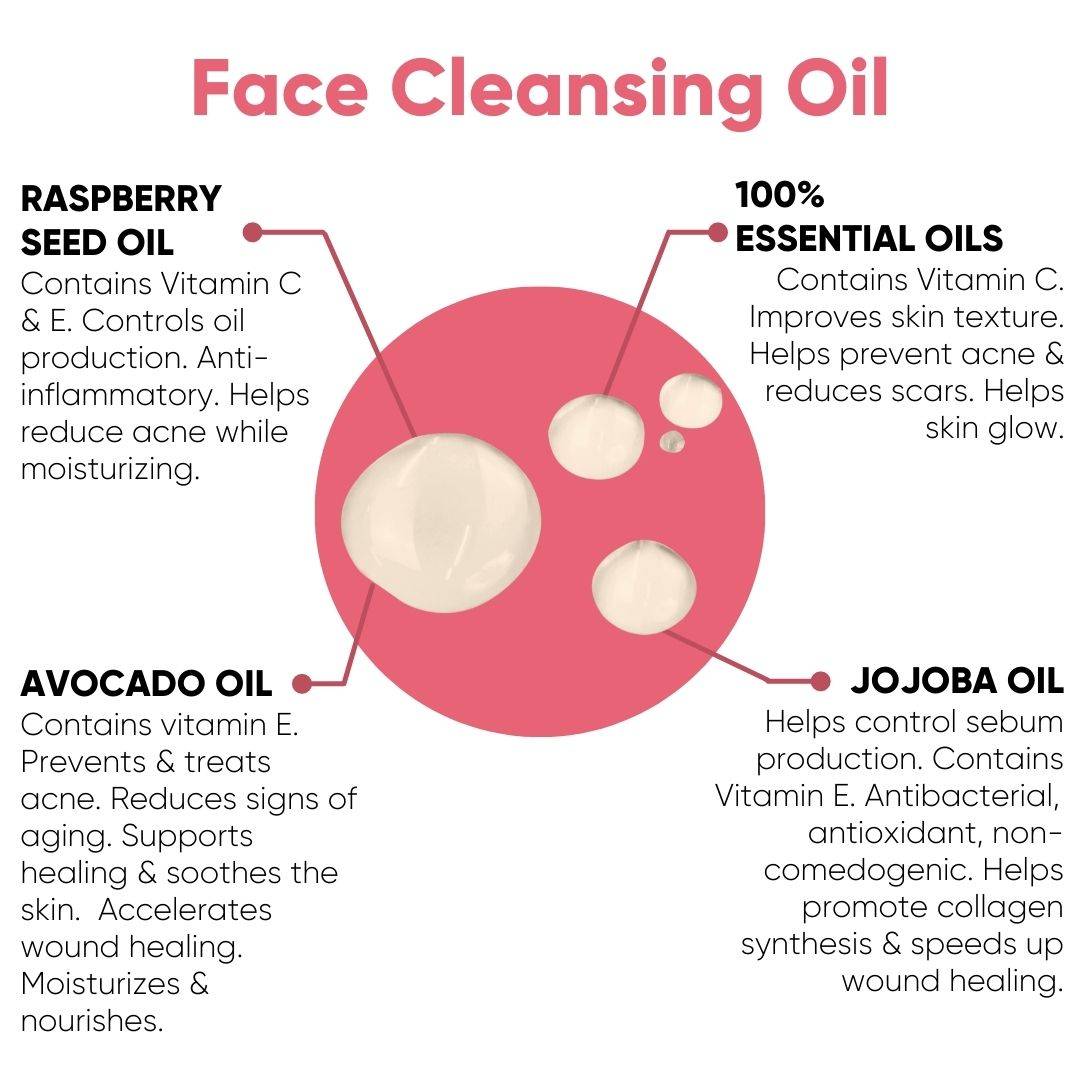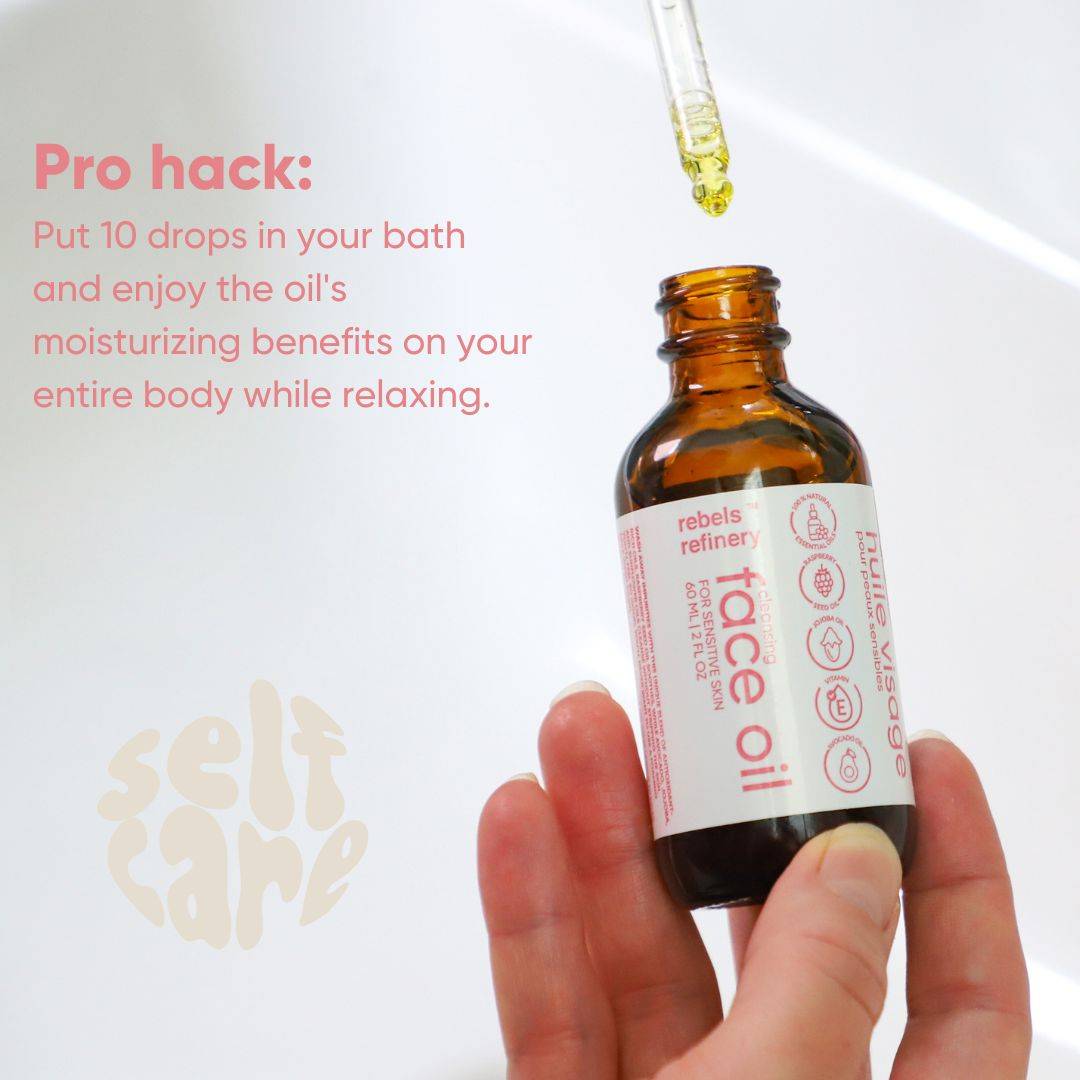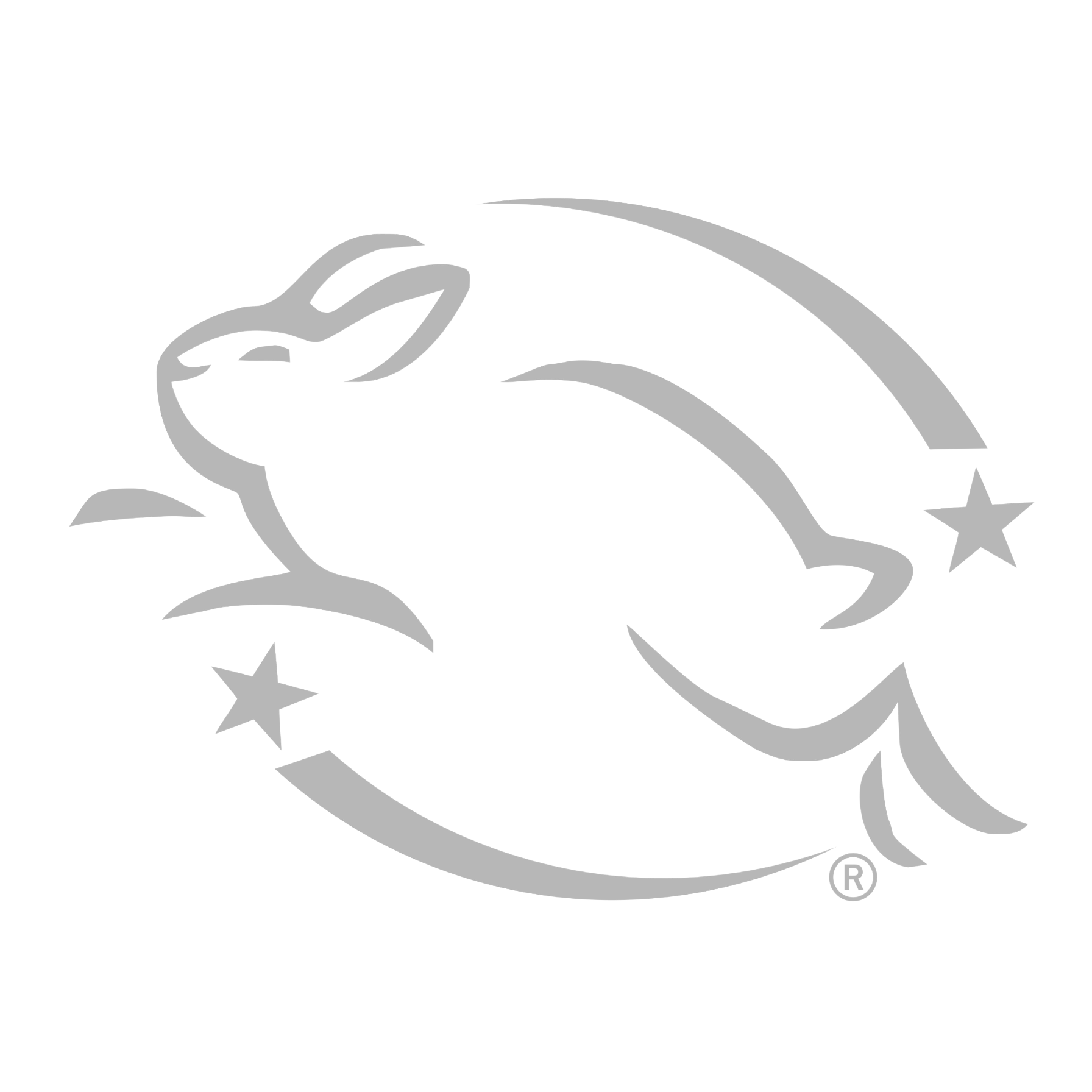 All of our products are 100% tested by us, our team and chemists; humans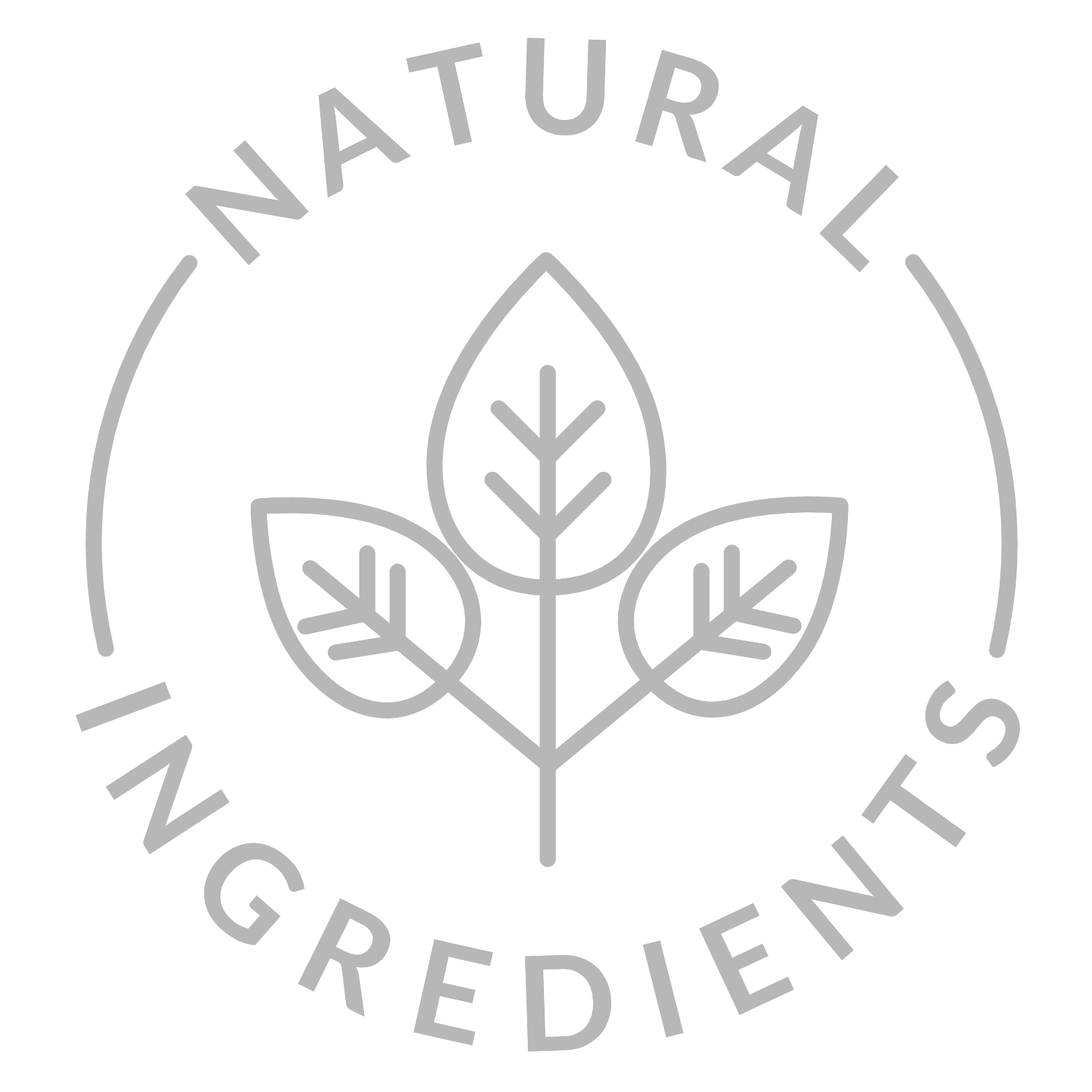 Our face oil is made of high quality-natural ingredients only (avocado oil & jojoba)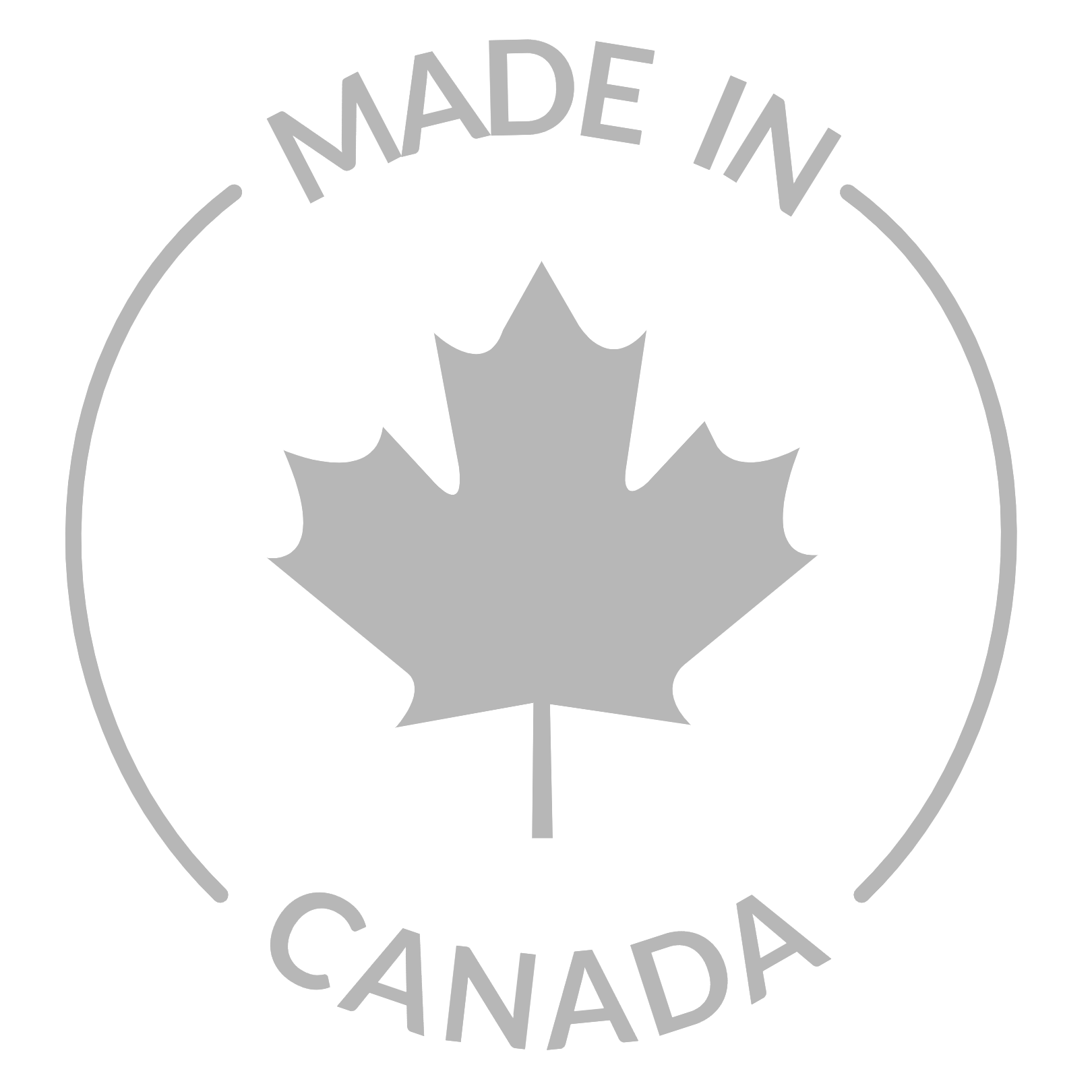 Our products are all made within Toronto and the GTA

Our cleanser is fragrance-free to avoid irritated skin & breakouts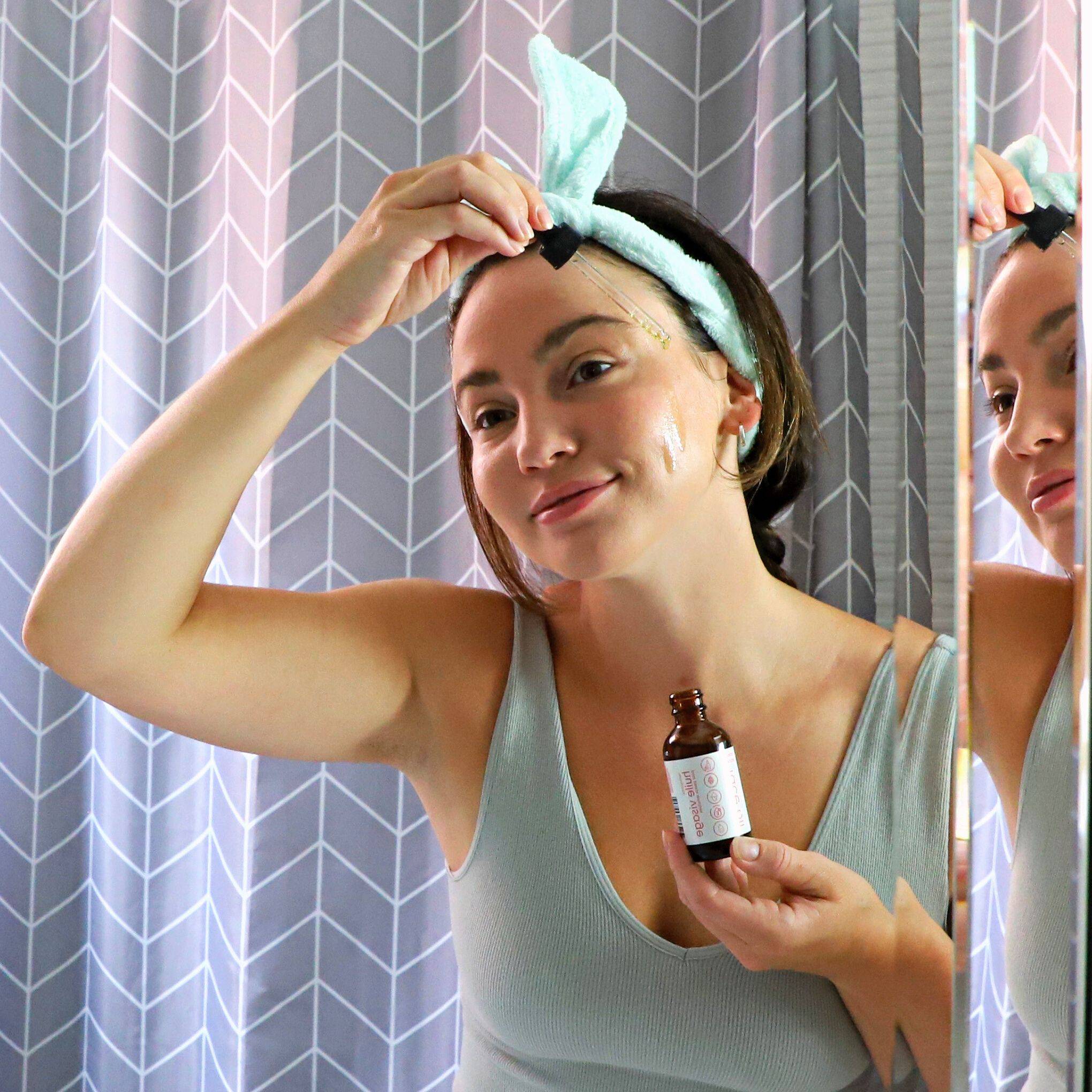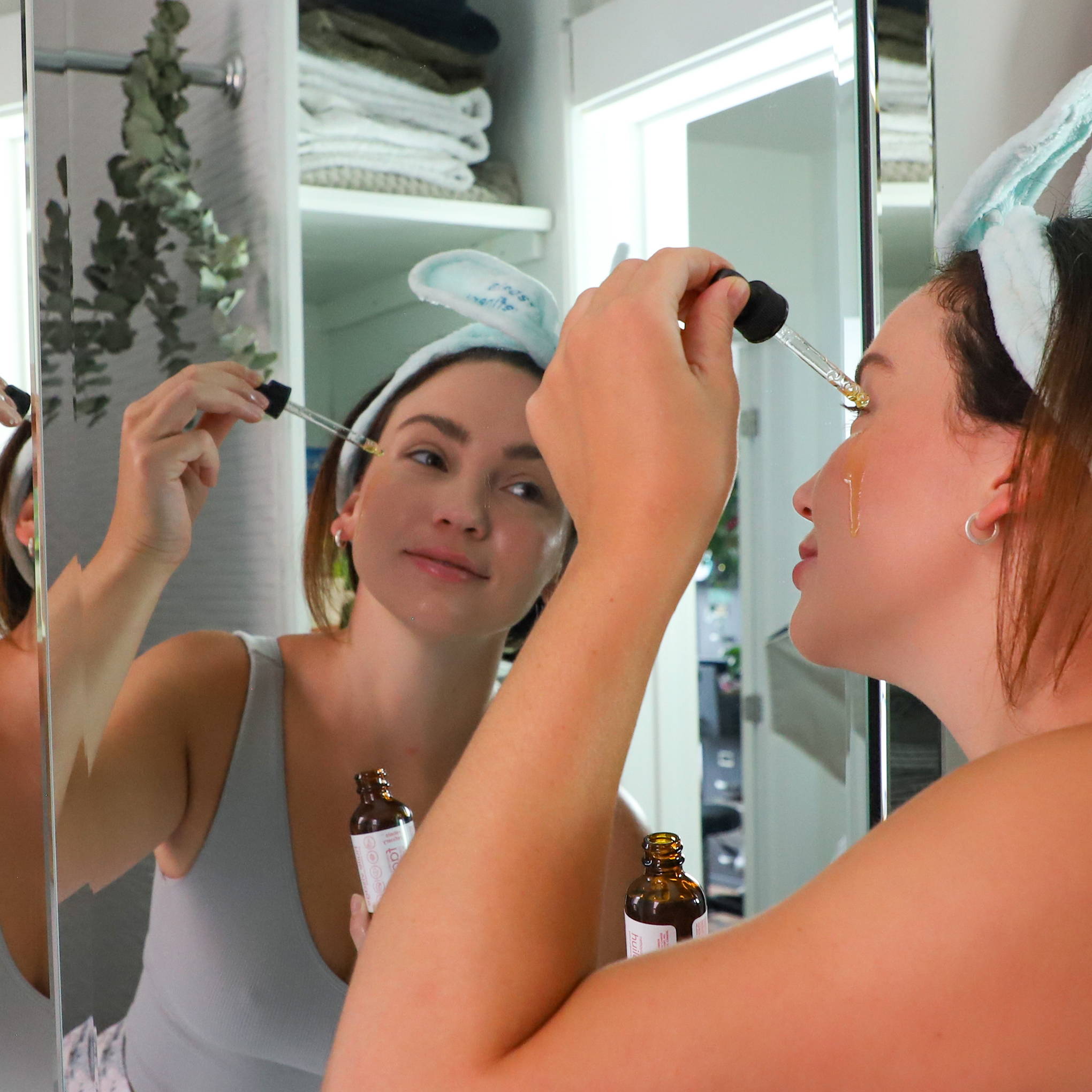 Ready to elevate your skincare routine? Let's talk about the benefits of double cleanse.
Cleansing face wash and cleansing face oil both have their own unique benefits, and using them together in a double-cleansing routine can give you the ultimate skin-loving experience.
If you wear sunscreen, makeup, or live in a polluted city (aren't they all?), you should consider double cleansing at night for clean and refreshed skin. Get ready to turn heads with skin so clean, it sparkles!
"But why not just stick with my face wash?"
For some, using a face wash can result in a dry, tight feeling on the skin. Cleansing oil is the perfect alternative if you have sensitive skin or simply prefer not to use water to cleanse. Its nourishing formula works to soothe and hydrate the skin, leaving it soft and refreshed.

So, say goodbye to harsh, drying face washes and hello to the luxurious, skin-loving experience of cleansing face oil. Give your skin the Tender Loving Care it deserves with this gentle, yet effective cleansing step.

Our CIeansing Oil featured in
"THE BEST CLEANSING OILS AND BALMS TO REMOVE IMPURITIES AND NOURISH SKIN"
Love it
I've got super sensitive as well as oily skin And recently started using retinol a and it was just burning my skin, I started using this to cleanse my skin with and it was Very soothing, absolutely love it and a great price range compared to some of the products that I've been using!
- Terry M.
GAME CHANGER
This was my first go with cleansing oil & I'm a convert now. First time was an out-of-body experience. It feels so good on my skin, the smell is amazing, and my skin looks and feels incredible.
- Lizzy